Here are a few resources geared toward children ages 5-12. Some we have enjoyed as a family already, and others I look forward to using even more as the kids get older. These might be some great Christmas gift ideas for the young ones in your life. Or you could forward this list to their parents and let them choose. (hint hint 🙂 )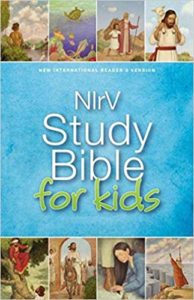 "The bestselling NIrV Study Bible for Kids starts early readers ages 6 to 10 on the rewarding path of reading and studying God's Word. This Bible uses the complete text of the New International Reader's Version® (NIrV) which is written at a third-grade reading level and is perfect for those learning to read. With colorful artwork, easy-to-read Bible text, and fun features, kids will engage with the Bible in a way that makes it stick."
I love this version! It's helped me stay focused as I read in mom-fog sometimes, and is great to share stories straight from Scripture with my kids.
"The New City Catechism is a modern-day resource aimed at helping children and adults alike learn the core doctrines of the Christian faith via 52 questions and answers."
There is a print version of the questions available on their website, and also a free app with the questions and answers and even a few songs that go along with the questions. Each answer also has a shortened version highlighted for young children to memorize. Reading through it with my 4 year old has sparked some interesting conversations as we've tried to memorize it together.
Thoughts to Make Your Heart Sing
"101 simple-yet- profound thoughts on faith. Thoughts to Make Your Heart Sing shares profound spiritual truths from the Bible told in a conversational tone—drawing insights from creation, history, science, the writings of great thinkers and preachers and writers, and more—to turn the reader's eyes toward the God who loves them with a Never Stopping, Never Giving Up, Unbreaking, Always and Forever Love."
The Biggest Story: How the Snake Crusher Brings Us Back to the Garden
"The Bible is full of exciting stories that fill children with awe and wonder. But kids need to know how all those classic stories connect to Scripture's overarching message about God's glorious plan to redeem his rebellious people.
In The Biggest Story, Kevin DeYoung—a best-selling author and father of six—leads kids and parents alike on an exciting journey through the Bible, connecting the dots from the garden of Eden to Christ's death on the cross to the new heaven and new earth." Ages 5-8 (read to me) Ages 8-11 (read to myself)
"Can a Bedtime Story Actually Change Your Life? It is easy to forget Jesus in the midst of frantic schedules, family squabbles, and conflicting priorities. But the truth is that he is the hero of every story, including these ordinary ones. This is why Marty Machowski puts God's plan of salvation in Christ on continuous display in The Gospel Story Bible. (And includes child-friendly questions for discussion.) "Ideal as a storybook for your preschooler, a devotional for your grade school student, a refresher for the adult believer, or an introduction for the new one, The Gospel Story Bible is also a companion to Long Story Short: Ten-Minute Devotions to Draw Your Family to God."
"Many parents struggle to teach their children systematic theology, or even lead family devotions. The Ology will help you do both. Marty has made another significant contribution to biblically faithful, gospel-centered, creatively designed, accessible materials that help parents raise their kids not merely to know about God, but to have a relationship with him through Jesus Christ."
Bob Kauflin, Director of Sovereign Grace Music
"Few tasks are of greater importance than the discipling of children. Christian parents and Sunday school teachers, committed to biblical fidelity, cannot neglect the tremendous task of teaching children the great truths of Scripture. Marty Machowski's The Ology: Ancient Truths Ever New is a wonderful new book that will equip parents for the task of discipleship and also help children immerse themselves in the Christian worldview."
R. Albert Mohler, Jr., President of The Southern Baptist Theological Seminary
Not sure how to pray for the needs of the world? This is an incredible resource of 4-5 minute videos (from hundreds of places around the world), leading you in how to pray for them.
Spotify Playlists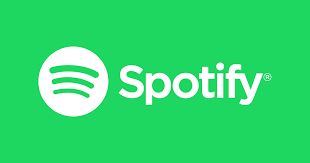 For teaching kids Scripture and theology
Fear Not: A Playlist by Scripture Lullabies
And if you're not done scrolling, you can check out my full resource page here.