Dear friends,
I'm looking forward to what God has for me to share with you in this next season of life, but for now, I'll give you a glimpse of how He is filling my time each day and night.
Faith Adeline Yoder, 9 1b, 6 oz.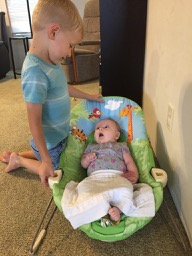 And if you want something great to listen to, you can check out Ellie Holcomb's new kids' album Sing.