I wanted to send along some of our favorite books and music that I enjoyed with my son in his preschool years and now am enjoying with my daughters. If you don't have a preschooler, maybe you know someone who would be blessed if you sent an Amazon package their way. . .
Jesus Storybook Bible (Ages 4 and up)
Who is the true knight in shining armor in the stories in the Bible? Jesus!
Subtitled, "Every Story Whispers His Name," the Bible stories show Jesus at the center of God's redemption story and their story, too.
Plus, the pictures are beautiful, and there is even a Sunday School curriculum available.
Egermeier's Bible Story Book (age 4 and up)
"Stories from the Old and New Testaments are told in chronological order, helping readers journey through a complete narrative of the Bible, from Genesis to Revelation. Egermeier's® Bible Story Book includes: 312 biblically accurate stories from the Old and New Testaments written in an engaging, easy-to-understand style with 122 vibrant, full-color illustrations."
This is a great transition between using Bible storybooks geared towards preschool children and reading the stories straight from Scripture.
Spotify Playlists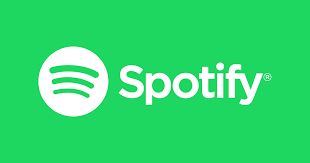 For teaching kids Scripture and theology
Fear Not: A Playlist by Scripture Lullabies
Individual albums
So many Bible story songs focus on the "heroes" of the Bible. These upbeat, folksy cds focus on God as the true Hero.
When Isaiah was a newborn, I found myself listening to these even when he was asleep.
The first cd uses the words to the Baby's Hug-a-Bible as the lyrics.
Christopher and I used these gospel-centered songs with our Sunday School kids.
Some of the songs have kids' voices, and they are fun listening and easy singing.
Hidden In My Heart Scripture Lullabies
Using Scripture as the lyrics, these lullaby cds have brought such calmness to my soul in times of stress.
I listened to them quite a bit in the last 2 weeks before Isaiah was born.
There are also some gorgeous instrumental songs mixed in.
Be Held: Lullabies For the Beloved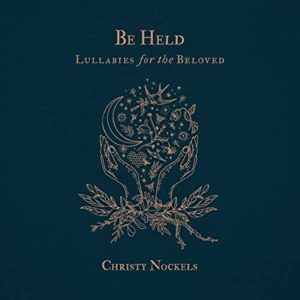 Beautiful arrangements, and there is also an instrumental version of this CD.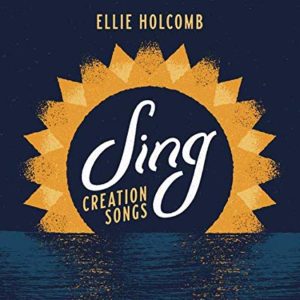 I love all of Ellie Holcomb's albums, but this one geared towards kids has been greatly enjoyed by all of us.
Songs for Saplings (Free)
"Our mission is to equip the Church worldwide with rich, Biblical music to help children learn their faith through song." I can't get these little songs out of my head, and am so excited for my children to grow up hearing (and memorizing) these Bible verses set to music. She also has a series of albums teaching the Catechism for Young People through song.