My three-and-a-half year old son loves crawling up on the counter and helping me cook. He likes to taste the flour and basil and ask all kinds of questions about what I'm making. Cracking eggs is accomplished by simultaneously squeezing and knocking the egg on the side of the bowl, as the egg goo runs through his fingers.  
Before I had kids, it was much easier to plan out what I wanted to get done on a certain day, with only the occasional phone call (or teacher request during my planning period). By working hard, I could get my lessons written out and be ready for the next day.  
In this season of life with little ones, my tasks are constantly punctuated by needs, requests, questions, and exclamations of "Mommy, look at me!" Many times, I feel like I'm swimming upstream, against the American value of efficiency. Efficiency is defined as, "able to accomplish something with the least waste of time and effort." As some equate time with money, I have often associated efficiency with success. 
In the roles God has entrusted to me, I am certainly called to get things done, but when I dig down to the roots of my heart, I realize that instead of my actions stemming from a heart of active, humble service to my Good Master, the roots are really pride.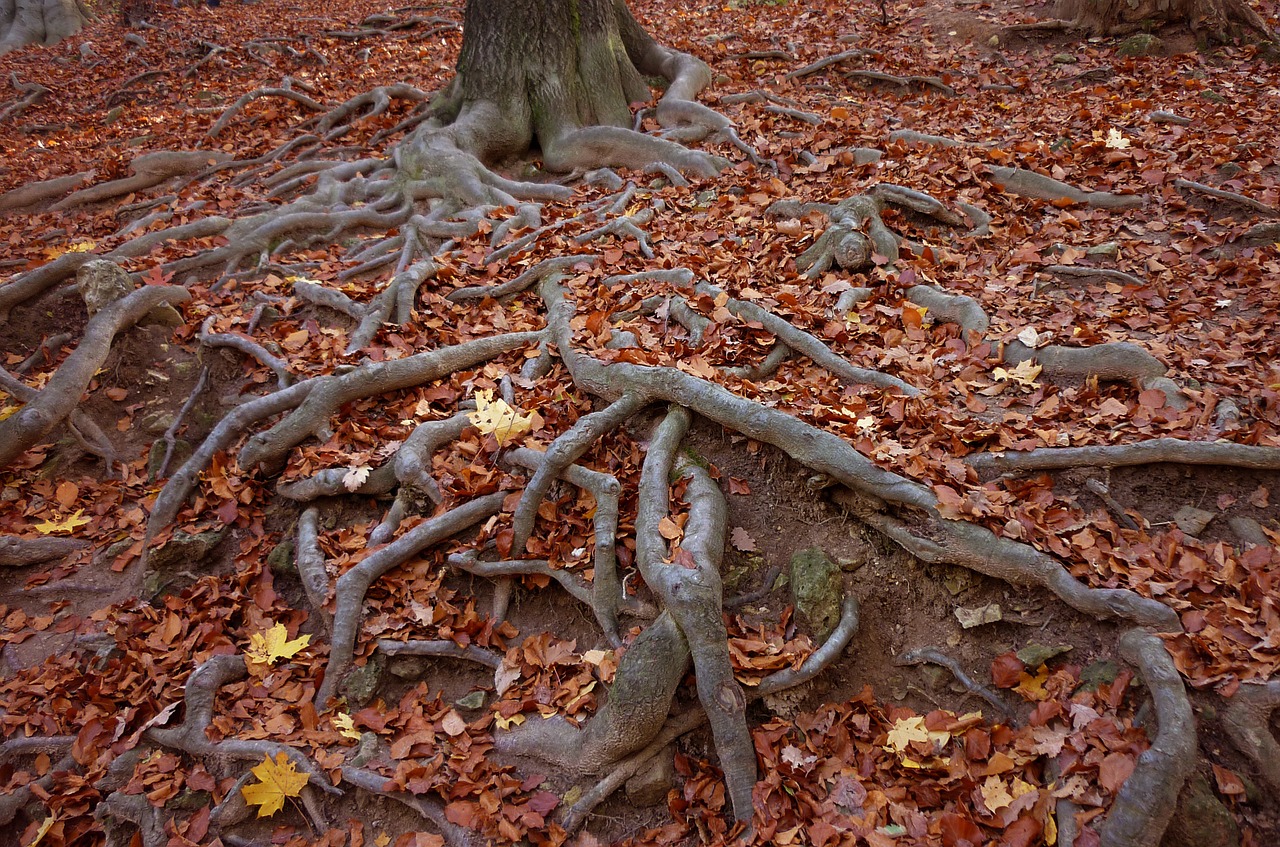 One definition of pride is "pleasure or satisfaction taken in something done by or belonging to oneself or believed to reflect credit upon oneself." I want people to see what I've cleaned or written or decided is important and appreciate me. I focus on being an expert multi-tasker. When our pellet stove stops working, or my son chooses to whine rather than obey, I think that if I could only snap my fingers and fix the situation, I would be happier–until the next baby cry or unkind word from someone brings another wave of frustration.
In my pursuit of satisfaction in what I get done, I usually end the day feeling like a failure. And when I've been so determined to get everything crossed off my list, without considering anyone else's desires or requests, I feel defeated in my relationships.
Transforming the Roots
I need to be brought back to the gospel. Today and tomorrow and every day until I reach eternity and fall on my face before the "Lamb who was slain." (Revelation 5)
Jesus paid for all my pride, selfishness, and shame on the cross. He was perfectly faithful to the Father's vision for His life, and He gives that faithful righteousness to me. His Spirit is living in me, making me more like Jesus and convicting me when I need to repent.
Through that repentance, grounded in His righteousness on my behalf, God has pointed me to a few ways to keep fighting the battle against pride.
Be in awe.
The God who filled the oceans and flung galaxies into place created us to be in relationship with Him. The most popular movies and novels echo our desire to be in relationship with someone who will never let us down. Advertisements try to convince us to buy things for our benefit, yet the One who satisfies us invites us to "Come, all you who are thirsty, come to the waters; and you who have no money, come, buy and eat! Come, buy wine and milk without money and without cost." (Isaiah 55:1) His everlasting covenant is ours through Jesus' death and resurrection before we ever lift a finger in service to Him.
2. Rest in God's Sovereignty.
Preparing meal after meal after meal for my kids is a constant reminder that God isn't in a hurry. 2 Peter 3:8-9 says "With the Lord a day is like a thousand years, and a thousand years are like a day. The Lord is not slow in keeping his promise, as some understand slowness. Instead he is patient with you, not wanting anyone to perish, but everyone to come to repentance." Sometimes, it feels like there are a thousand years worth of needs in one day, and yet God in His steadfastness, wants to carry me through each moment of my life.
3. Look back at His faithfulness as recorded in the Bible and in my own life.
God has always chosen to dwell with His people–through pillars of fire, the tabernacle, His Son clothed in human flesh, and now His Spirit at work in our hearts. His plan to save us literally unfolded over thousands of years (and is still unfolding as people from every nation are swept into His kingdom.)
4. Embrace His part for me.
God has given us limits for our good. Our limits point to His infiniteness, and the way He chooses to use a whole Body of believers in every part of the world to be a part of His kingdom work. Even when we are faithless and disobedient, He is always faithful to accomplish His purposes.
5. Keep working in gratefulness for His acceptance of me through Jesus.
Recently, Nathan Rittenhouse, a speaker for Ravi Zacharias ministries, came to our church to speak. He shared from Matthew 20 about the Parable of the Vineyard and the way it highlights God's generosity completely apart from our ability to work. When we are satisfied in the good Master and what He has done for us, we can get up early the next day and be one of the first workers in the field. We can love and serve from a place of joy and thankfulness in the good way He wants to accomplish His will in our lives, rather than being stuck in our own vision or even someone else's vision for our lives.

If God wanted to appear efficient, He definitely wouldn't have chosen to use us to be a part of reaching the nations with the gospel. Like my son trying help me cook, dropping egg shells in the bowl, splashing batter, and spilling oatmeal, God welcomes our uncoordinated help, worship, and love. If anyone else were to peek into our hearts, they would see a mess—toys on the floor, half-finished projects–they may even turn away in disgust when they smell the stinky diapers of our sin.
Yet, because of Jesus, God lovingly steps over the toys, picking up a few at a time when necessary, and changing us so that we don't have to sit in our stink. When we cry, He holds us. When we pester Him with incessant requests and forget to thank Him, He listens. When we start to get the hang of walking, He celebrates with us, and when we lose our balance or hit our head on the coffee table, He picks us back up and holds our hand as we start again. Never longing for a break from us, he doesn't sigh with relief when we finally fall asleep for the night.
His love is that unconditional.